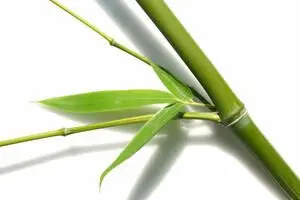 I Promise:

To provide professional and confidential services that place you first.
To treat you equally, respectfully and build a relationship based on integrity.
To establish an honest and trustworthy partnership.
To work with you in the identifing your goals.
To work with you to challenge any and all obstacles during your quest to achieve your goals.
To openly discuss options that will assist you in achieving the desired outcome.
To ensure clarity and openness.
To provide unbiased, non-judgmental support.
To honor and respect you by being fully prepared for each coaching session.
To suggest other services, coaches, therapies and course of action(s) that may prove appropriate or beneficial, without obligation, bias or liability.
To respect your freedom of choice, creativity, and resourcefulness at all times.
To positively challenge you in exploring your current reality and then finding viable ways to make the desired changes required.
To protect your right to confidentiality and not disclose any information shared unless required by law.
To use my passion for coaching, teaching, and facilitating to focus on helping you achieve your full potential.
---

PRACTICE POLICIES & PROCEDURES:
Expected Payment: Unless other arrangements are made and agreed upon, all payments are expected on the same day of services. Cashier's check, money orders and all major credit /debit cards are accepted in the office. Cash is NOT ACCEPTED IN THE OFFICE.
24-Hour Cancellation Policy: If you do not show up for your scheduled appointment and you have not notified the office at least 24 hours in advance, you will be required to pay the full cost of the reserved time for your session.

Managing Sessions and Payment Recurrance Cancellation and Contact: Please Contact Client Accounts Department
Student Discounts Available for Full-time & Part-time undergradates & graduate students (ages 18 and up): To qualify and take advantage of this special, please forward proof of current attendance to Student Accounts Department .



---
Confidentiality Policy
A s your life coach, I will only release information about our work together with your written permission. To the maximum extent allowable by law, I will not release any identifying information about you or our work together without your express permission.
Exceptions to the Confidentiality Policy include:
Suspected child abuse or dependent adult or elder abuse, for which I am required by law to report this to the appropriate authorities immediately.
If a client is threatening serious bodily harm to another person/s, I must notify the police and inform the intended victim.
If a client intends to harm himself or herself, I will make every effort to enlist their cooperation in insuring their safety. If they do not cooperate, I will take further measures without their permission that are provided to me by law in order to ensure their safety.
---
Privacy Policy
I respect your privacy!

Any and all information collected at this site will be kept strictly confidential and will not be sold, reused, rented, loaned, or otherwise disclosed.

Any information you give to The Confidence Architect™ will be held with the utmost care, and will not be used in ways that you have not consented to.

A more detailed explanation about how we safeguard your personal information is described below.

Resale or disclosure of information to third parties: The Confidence Architect™ does not sell, rent, loan, trade, or lease any personal information collected at our site, including membership forms or email lists.

Browser information collected on the Website: The Confidence Architect™ analyzes our websites logs to constantly improve the value of the materials available on this Website. Our Websites are not personally identifiable, and we make not attempt to link them with the individuals that actually browse the site.

Privacy of email lists: The Confidence Architect™ maintains several email lists to deliver your share of creativity to the press, and interested members of the general public. Individuals must affirmatively request to join our mailing lists by signing up through a form on our Website. We do not sell, rent, loan, trade, or lease the addresses on our list to anyone.