Ivana is the Founder & CEO of Ivana, The Confidence Architect™, a coaching practice focused on narcissistic abuse recovery, relationships and confidence building. She is an award winning life coach, influencer, author, speaker, and educator with well over 30 years of combined education, training and experience.
As a life coach and emotional healer, Ivana provides a plethora of coaching tools, tips, and techniques to assist her clients in successfully conquering their barriers and reaching their personal and professional goals. As a motivational speaker, facilitator and educator; Ivana serves as an architect of confidence...an essential component that serves as a foundation for the cultivation of self-actualization.

Ivana is an experienced practitioner of Functional Emotional Fitness Coaching, Law of Attraction, and Positive Psychology. Dedicated to investing in her talent and craft, Ivana continues to participate and receive various advanced certifications that allows her to effectively facilitate powerful coaching, training, and educational sessions, seminars, workshops and conferences.
Educational Achievements:
Ed.D. candidate in Educational Leadership
M.Ed. in Education
BA in Psychology
Prepare/Enrich Certified Counselor: Marriages and Relationships
Certified Life Coach
Certifications & Advanced Experiences in:
Certified Neuro-Linguistic Programming (NLP) Practitioner
Certified Law of Attraction (LOA) Practitioner
Personality Type Indicator
Life/Personality Colors
Transformational Coaching
Positive Psychology
DiSC Classic Personality Assessment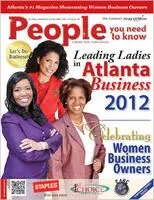 SPEAKER -WRITER-LIVE COACHING
Ivana is a frequent guest speaker and writer on the topics of surviving and thriving after toxic & narcissistic abuse recovery, relationships, beliefs systems, work/life balance, and self-actualization.

Her practice and community work was featured in the national publication, People You Need to Know Women's Magazine and was awarded the Best of 2012 of Atlanta , as well as in the national publication, Successful Black Business Women Online Directory.
EMERGING LEADERS TODAY!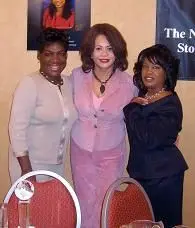 As an advocate for women globally, Ivana is Co-founder of the Jewell Jackson McCabe Emerging Leaders Institute, a leadership training and development non-profit which has served over 400 women and girls both nationally and abroad. This non-profit honors Jewell Jackson McCabe, the founder of The National Coalition of 100 Black Women.
---
Note : Because of the vast differences between life coaching and clinical/psychological therapy; where appropriate, Ivana will initiate the appropriate referrals to those recommended psychologists and therapists that have partnered with her coaching practice.